Contego Home Shield Professional Choice
Rat Box and Ruby Pasta Killer Kit
➤PROFESSIONAL CHOICE – Ready to use Rat and Mouse bait which is easy to use by installing in our tamper resistant bait stations. Giving you fast and easy setup with guaranteed results for you rat and mouse infestation.

➤HIGH QUALITY – Rat and Mouse bait that gives off a sweet scent to immediately attract rodents.

➤HOME USE APPROVED – Our pasta has a highly bitter taste to help prevent consumption from pets, children etc.

➤TRIED/TESTED/TRUSTED – Our pasta can be used in all weather conditions and will still perform and guarantee results.
Contego Rat & Mouse Bait Station
Using this product should resolve the issue in 35 days.
Check the bait station every 2-3 days for mice or 5-7 days for rats, at the beginning of treatment to check if the bait has been accepted, the bait station is intact and to remove rodent bodies
Contego Rat Killer Kits
CONTENTS

Small – 1 x Packet of Rat & Mouse Killer Ruby Pasta 25 and 1 x Contego Rat & Mouse Bait Station

Medium – 2 x Packets of Rat & Mouse Killer Ruby Pasta 25 and 2 x Contego Rat & Mouse Bait Station

Large – 3 x Packets of Rat & Mouse Killer Ruby Pasta 25 and 3 x Contego Rat & Mouse Bait Station

HOW MANY SACHETS SHOULD YOU USE?

RATS 90-100g per bait station

MICE 20-30g per bait station.

If using more that 1 bait station is required place a minimum of 2-5m apart.

Refill bait when necessary.

HOW TO USE THE BAIT STATION

Load the metal rod with our Contego Rat and Mouse Pasta and fit it in the box.

Place the bait station between the floor and the wall and close the lid.

Our boxes are tamper resistant and require a key to open. The key can be found on the reverse of the box.

Free Delivery to UK Mainland ONLY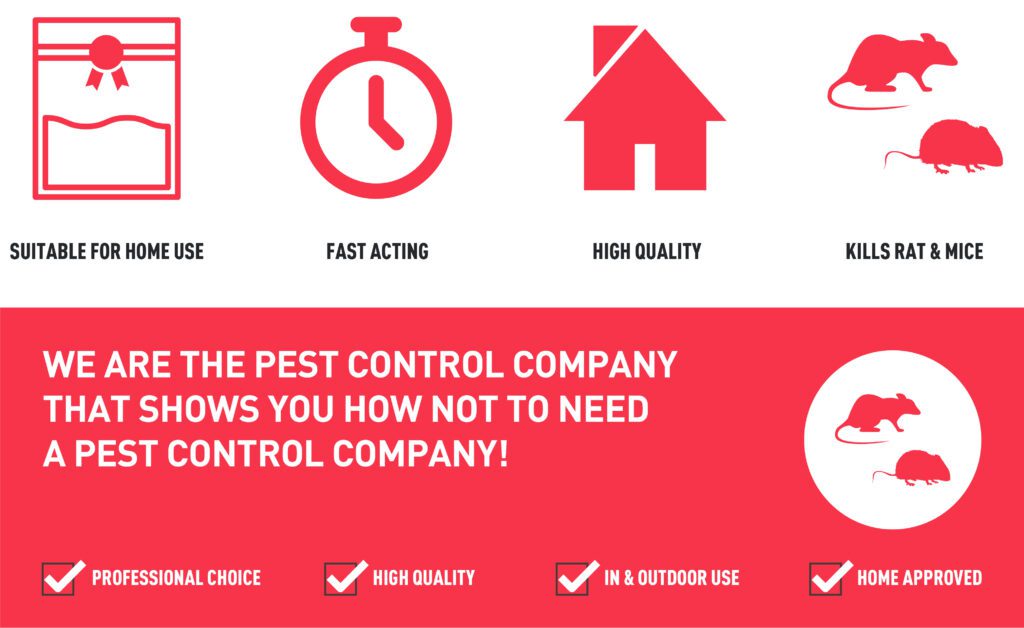 Additional information
| | |
| --- | --- |
| Kits | Small Kit, Medium Kit, Large Kit |